Every year, we collect and analyze data from our client roster. From this data, we can share with you our insights and highlight trends to help you gauge your organization's employee engagement and wellbeing effectiveness. You can also use this data to help ensure that we are working together to provide the most value from your Southwest EAP relationship.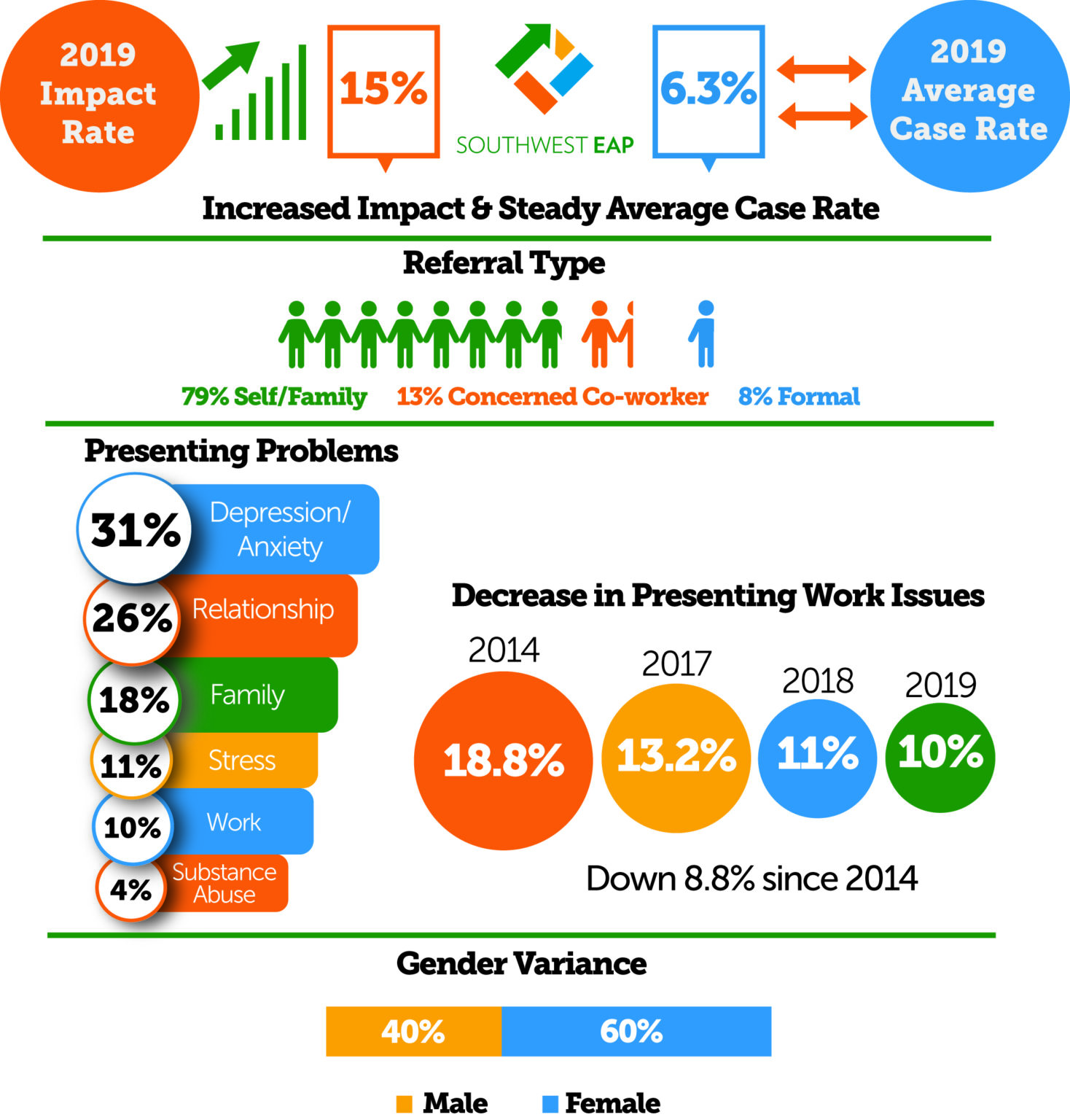 Depression/Anxiety and Relationship Problems remain the leading challenges across our client roster. These issues can remain hidden in the workplace and present in absenteeism, decreased work effectiveness, and reduced performance.
Seventy-nine percent of referrals into Southwest EAP are initiated by the employee or a family member. The remainder of referrals come from concerned co-workers or supervisors (13%), or from formal referrals for work performance issues (8%).
Our Impact Rate (the percentage of covered employees we engaged) was 15%. This number is well above industry norms and has been for several years. Additionally, our 2019 Case Rate of 6.3% exceeds the EAP industry-standard rate of 4.5%.
We'd love to discuss how Southwest EAP can help Keep Your People Productive…at Home…at Work…at Life.